XCAD is a WEB server dedicated to CAD files management .
CAD normalization
XCAD checks the content of uploaded files for correct compliance to a CAD norm.
If errors are found, the sender will in most case simply fill his CAD profile which will be used to rename his layers, linetypes, colors, etc...

PDF support
A PDF file is created for each CAD file, allowing easy viewing and printing with correct colours and linetypes.

File access
A powerfull administration tool lets you control data and give the right file to the right person.
Tracking is provided for each file to know who is detains the last version.

Facility Management
XCAD includes a Facility Management features, allowing surface mangement.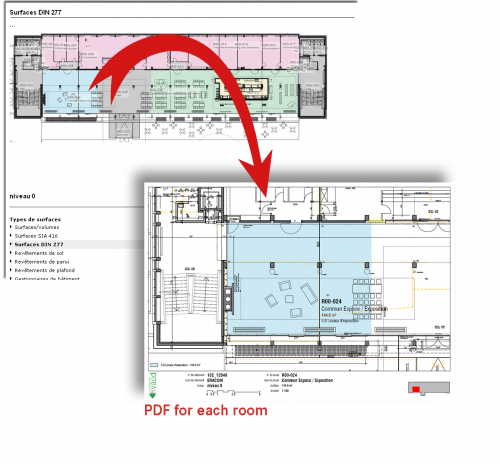 Google Maps floor plan integration
All floor plans of each building are automatically integrated in Google Maps.

Key features
| | |
| --- | --- |
| | Drawings management, project by project |
| | Cad data conversion through prefilled correspondance tables (layers, colors, line types) |
| | Versionning and archiving |
| | CAD files tracking |
| | Files viewing (SVG) for all users, PC, MAC and LINUX |
| | Standards management and diffusion (standards, layers, color tables, ...) |
| | Web interface for users and administrators |
| | Rooms and surfaces management |